Lollipop Factory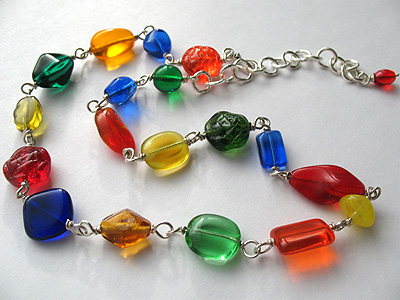 What do you do with a whole bunch of random glass? I have so many beads in my odd-mix jar of glass baubles left over from assorted projects that I decided that something needed to be done with them. This string of brightly colored baubles was chosen because they all look like candy - they are wired together with thick wire and close with a pretty little hook clasp that closes over bright chain with a little glass accent dangling on the end.
The choker-style necklace is adjustable and measures 17-20 inches.
All metal components are Sterling silver.