Grumpy Frog Bracelet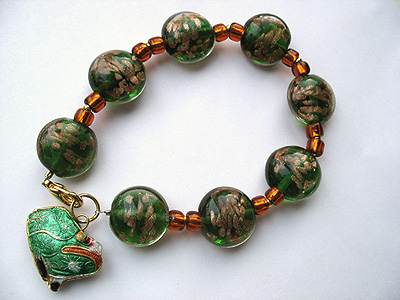 Lovely green glass beads with gold are accented by brown glass seed beads and golden accents. The clasp on this bracelet has a large enamel grumpy faced frog that dangles and jingles on your wrist.
Bracelet measures 8 1/2 inches from end to clasp hook looplet.


This item is available online in my etsy shop!